Build Confidence and Character with Our Kids Taekwondo Program!
taekwondo, while often seen as an offensive combat sport, has many untapped benefits in its regimented training style. Our Kids taekwondo classes are offered for children ages 7 to 12 years old. We at ATA Family Martial Arts Colorado have designed a program to maximize the positive, character-building aspects of taekwondo to help even younger children become more confident, physically fit, and mentally aware. Our Kids taekwondo programs place an emphasis on giving children lifelong tools for success, and our unique approach has been praised by families across Centennial and Aurora!
Just fill out the form on your screen, and see what our Kids Taekwondo program can do for your child!
Benefits of Kids Taekwondo
Our Kidstaekwondo program is designed to instill kids with the core principles of taekwondo training, without the heavy emphasis on actual fighting. While our Kids taekwondo program teaches children a number of effective taekwondo techniques, our main focus as a studio is to:
Help Kids Build Confidence
Improve Physical Fitness
Teach Self-Defense Skills
Train Hand-Eye Coordination
And above all: Have fun!
Our Kids Taekwondo program is crafted to give kids a great experience, while arming them with practical knowledge and improved physical capability. The purpose of ATA Family Martial Arts Colorado is to use taekwondo training in a way that will give even our youngest students an edge in their everyday endeavors, and cultivate the tools for success!
All of our Kids Taekwondo programs place an emphasis on physical improvement and building confidence and ambition. No matter the age of our student, ATA Family Martial Arts Colorado guarantees a positive and fulfilling experience that is sure to leave your child more prepared to tackle challenges and strive for success!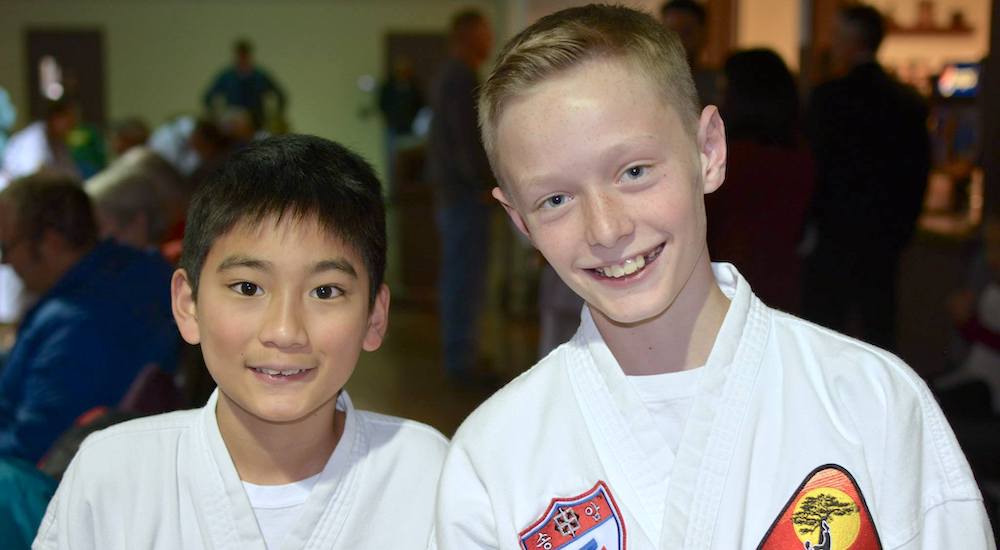 Join Today!
Our studio is always ready to meet new students and help them train to be the best they can be! Sign up now and find out just how beneficial our Kids taekwondo programs can be for your child!