Kids taekwondo Gives Your Child The Life Skills To Succeed
Our kids taekwondo programs are designed with the child in mind. Always uplifting, always fun! These classes are the perfect opportunity to give your children a fun activity that promotes a healthy lifestyle. Each student will build stronger character, learn classical taekwondo skill and self defense in a positive and safe environment. Our instructors are highly trained and certified to bring the best out of your child, and will keep them motivated to reach their goals. Our Tiny Tigers program is offered for children ages 4 to 6!
Students quickly learn:
Through taekwondo techniques, high energy classes and the quality role models on staff at ATA Family Martial Arts Colorado.
Learn Valuable Skills That Carry Over Beyond Taekwondo
At ATA Family Martial Arts Colorado, we take the modern approach with self-defense and fitness training that is consistently fun and exciting for children of all experience levels. The positive approach of our instructors motivates children in Centennial and Aurora to work hard and be the best version of themselves.
The benefits of our Tiny Tigers program are endless. Below are just a few:
Motor skills and muscle memory
Confidence in themselves
Respect for others
Learn to say "NO" to negative peer pressure
Teamwork
Power of goal setting
An "I Can" attitude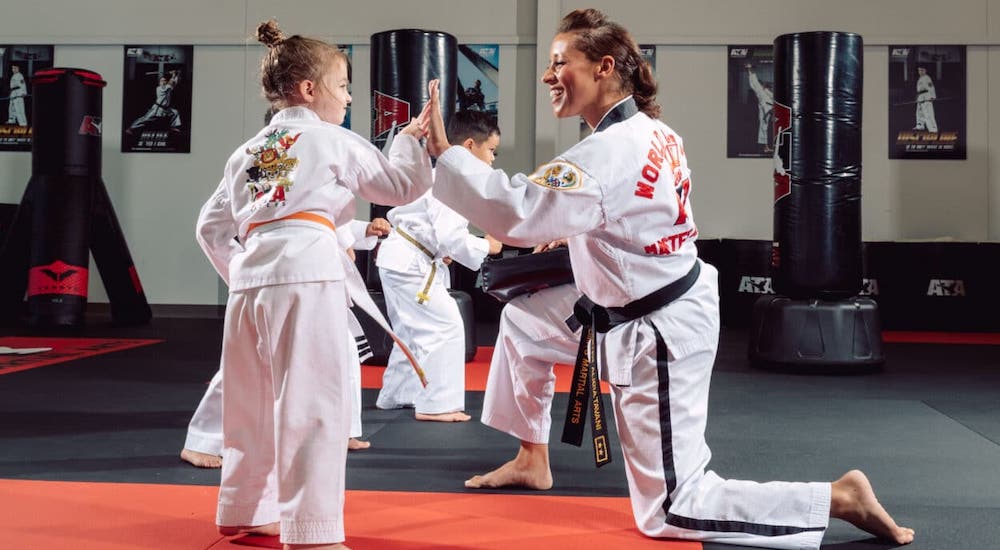 Give Tiny Tigers A Try Today - Sign Up Now!
It is our philosophy at ATA Family Martial Arts Colorado to make learning fun for the kids. We want them to look forward to being in our kids taekwondo classes, and we do everything we can to make this possible. To get your child started, simply fill out the form on your screen. We'll take it from there!